It is with a huge amount of pleasure and just a healthy portion of pride that I can announce that The Hungry Cyclist Lodge, is open. A comfortable corner of the world from where you can enjoy the very best, food, wine and cycling in Burgundy.
In March 2006, it was too hot to ride a bicycle. A nights rough-camping by the side of a dusty Mexican highway had provided little sleep, and as the midday sun beat down, Amir and I pulled into a shady clearing on the banks of a small stream some 200km outside the city of Morelia.
At this point I had been riding my bicycle through the Americas for almost a year. While Amir swam and I made a small fire and prepared a simple lunch. Warmed tortillas filled with seasoned rice, avocado and some spiced grilled chicken from the previous nights camp. As Amir appeared and disappeared below the shallow water, I went through my midday ritual of making notes in my journal. Descriptions of landscapes, recipe ideas, thoughts, and on this particular day a little doodle of an 'idea' of what I might want to do when I grew up.
Riding a bicycle allows you to think clearly and while cycling through the Americas in search of the perfect meal, ideas began to turn in my head about one day setting up a calming retreat in a delicious corner of the world where friends, family and guests could also enjoy the perfect marriage of cycling and good food.
Over the next two years I pedalled on further to Rio de Janeiro. It was a delicious adventure and on my return I worked on writing a book and cycling all over the world, eating, photographing and writing about food.
I have eaten grilled snakes and spiders with boat crews in Cambodia. I have taken on Michelin stars in France and worked the grape harvest. I have woken to the smell of fresh tortillas in Guatemala and sipped sweet tea with Bedouins under starry night skies in the deserts of Egypt.
In Brazil I witnessed the back-breaking work of the local fishermen whose daily catch provides a perfect moqueca. I have been soaked-through by the monsoon rains that irrigate the paddy fields of Vietnam and I have suffered under the sun that dries the coffee beans in the mountain plantations of Colombia.
These, and many more adventures, all proved fascinating experiences and deepened my love of good food, and while the life of a food and travel writer was enjoyable, the idea of creating a cycling lodge was always there in the background and this long-felt niggle led me to Burgundy.
With my plans laid and with a need to learn my trade, I began working for one of the industry's leading cycle tour operators. Running gourmet cycling tours all over France, but it was in Burgundy where I felt at home. Any spare time between leading cycling holidays was dedicated to hunting down possible properties that suited the needs and budget of the project.
In the autumn of 2012 while working the grape harvest, I stumbled across an abandoned watermill in the village of Auxey-Duresses. It was love at first sight. Biting off far more than I could chew the renovations have been as challenging as any adventure on my bicycle. Long and slow and with plenty of highs and lows, for the last two years I have worked with a small team to renovate the property and gardens into The Hungry Cyclist Lodge.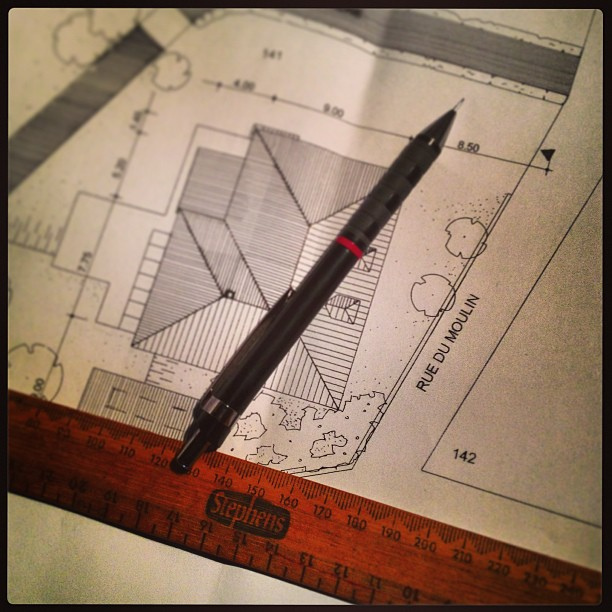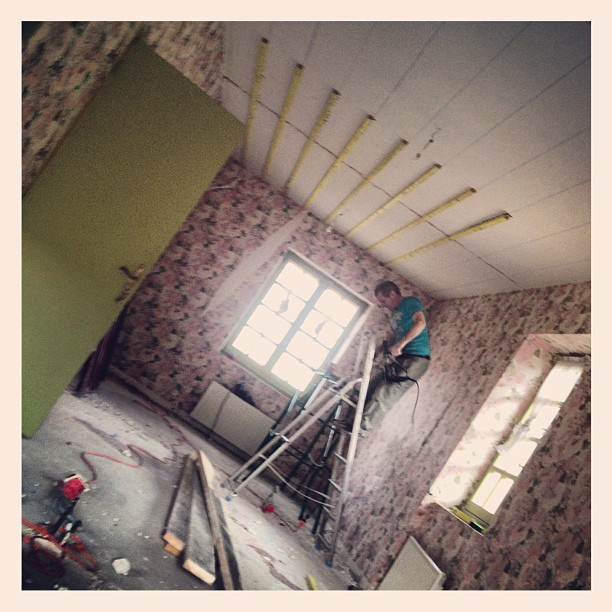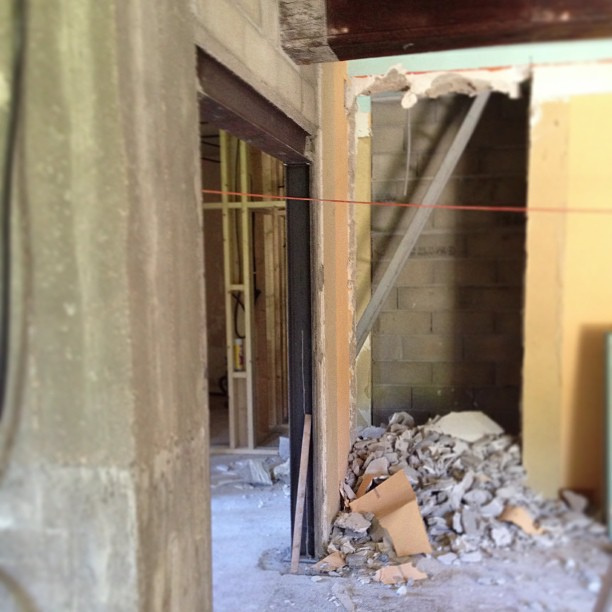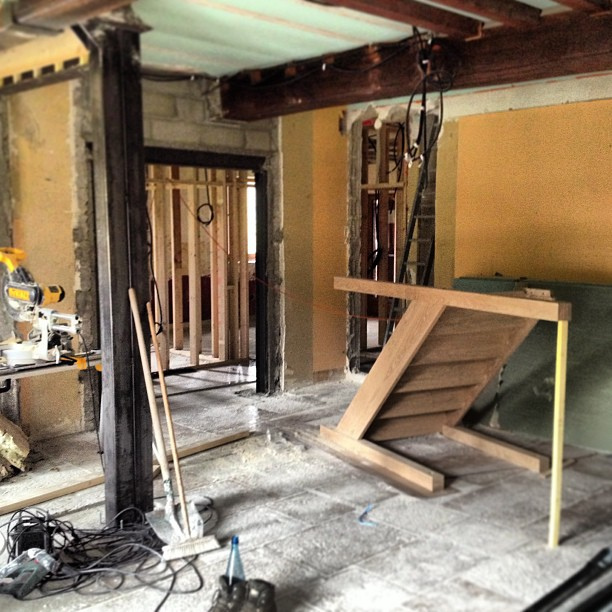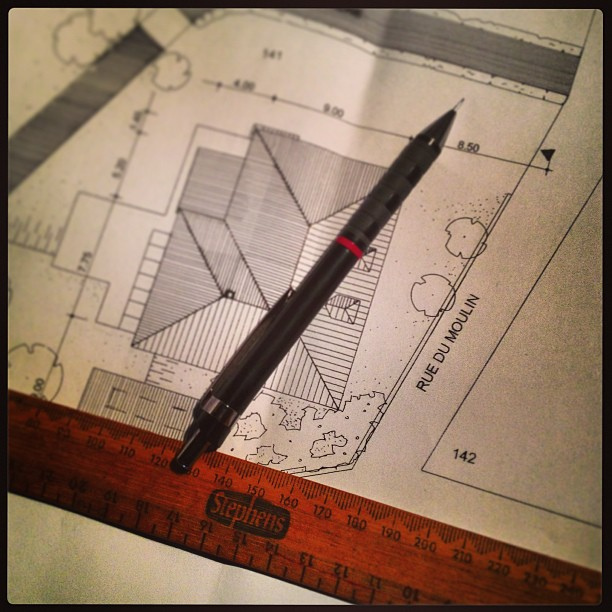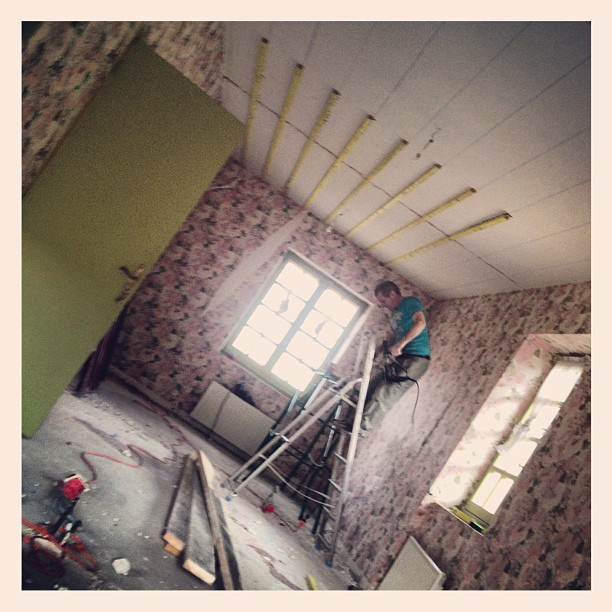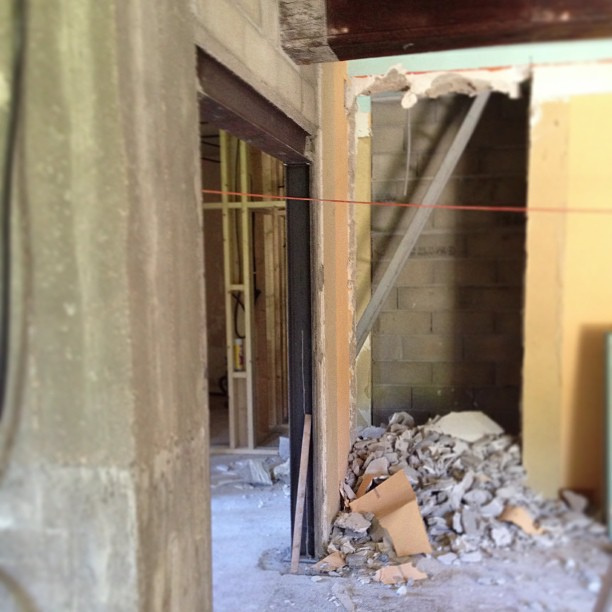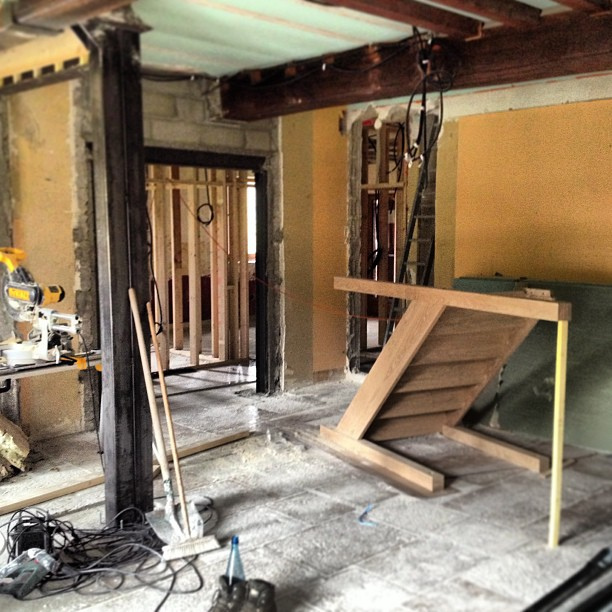 Two long winters were spent camping on the cold stone floors. The dust has rarely settled and in the summer months, with no plumbing installed, a wash in the river was the only option. It has been a labour of love and it is with great satisfaction, and pride for the friends & family I have worked with, to be able write that a once-distant dream that was nothing more than a lazy doodle in a note book has now become a reality.
I take a huge amount of pleasure in sharing food, wine and cycling with others and truly believe it is in taking part in these pleasures that humans are at there best. That is why I have created The Hungry Cyclist Lodge and I very much look forward to welcoming you in Burgundy soon.
Many thanks for all your support and a bientot!
Tom